What We Can Do for You...

24 Hour Water Damage Restoration
Carpet Cleaning and Protecting
Tile and Grout Cleaning and Sealing
(Clear and Color Sealing Available)
Upholstery Cleaning and Protecting
Area Rug Cleaning and Protecting
Dryer Vent Cleaning

All of our services are offered for residential and commercial properties.
​Please call our office at (239) 592-9111
​Monday-Friday 9am-8pm for a free estimate.

---
Here is What Our Customers Have to
Say About Us...
"They arrived on time and my carpet came out great!" - Trudy, Marco Island

"I could walk on my carpet right away with free shoe covers they provided!" - Mark, Naples

"No hidden costs! I was told everything upfront, and it stayed the same." - Kelly, Naples

"I have felt uncomfortable with previous carpet cleaners, but the staff at Neapolitan Carpet Cleaning made me feel at ease." Rita, Estero

Referrals Gladly Given Upon Request.
---
Your dryer vent could be housing flammable lint, but you're in luck because...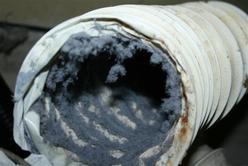 Neapolitan Carpet Cleaning is equipped for dryer vent cleaning!
The key to safety is keeping your dryer vent clean of lint.

Only $125 per dryer or $90 with other services!


---
---